UCL CMIC Open Day
17 December 2012, from 4:00PM
The Centre for Medical Image Computing combines excellence in medical imaging sciences with innovative computational methodology. Their research has applications in biomedical sciences and in healthcare with a particular emphasis on the clinical translation of new computational methods. You are invited to learn more about their work and opportunities they could offer you through their open day, featuring posters, demos, a keynote lecture from Professor John Gore entitled "Development and Applications of Imaging Biomarkers", and a reception.
---
Keynote Lecture: "Development and Applications of Imaging Biomarkers"
Given by Professor John Gore, Hertha Ramsey Cress Chair in Medicine, Vanderbilt University.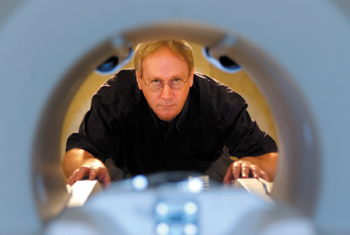 SPEAKER BIO
John C. Gore, Ph.D., holds the Hertha Ramsey Cress Chair in Medicine and is a University Professor of Radiology and Radiological Sciences, Biomedical Engineering, Physics and Astronomy, and Molecular Physiology and Biophysics, at Vanderbilt University. Dr. Gore obtained his Ph.D. in Physics at the University of London in the UK in 1976 and also holds a degree in Law. He is a member of the National Academy of Engineering and an elected fellow of the American Association for the Advancement of Science, the American Institute of Medical and Biological Engineering, the International Society for Magnetic Resonance in Medicine (ISMRM), and the Institute of Physics (UK). In 2004 Dr. Gore was awarded the Gold Medal of the ISMRM for his contributions to the field of magnetic resonance imaging. He is editor-in-chief of the journal Magnetic Resonance Imaging and a member of the National Advisory Council on Biomedical Imaging and Bioengineering for the National Institutes of Health.
He founded the pioneering MRI research program at Hammersmith Hospital in the UK in the late 1970's prior to establishing and directing the MRI research program at Yale University from 1982-2002.  Since 1982 he has served as the founding director of the Vanderbilt University Institute of Imaging Science, a comprehensive, trans-institutional center that is engaged in multi-modal research for biomedical applications. His research interests include the development and application of imaging methods for understanding tissue physiology and structure, molecular imaging and functional brain imaging.
---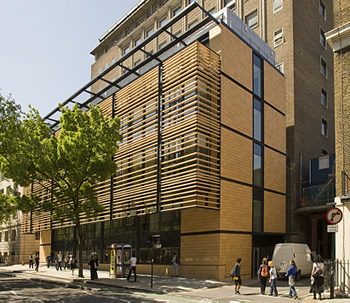 Event Venue: 
Roberts Foyer,
Engineering Front Building,
Malet Place,
London, WC1E 7JE
Click here for the event flyer